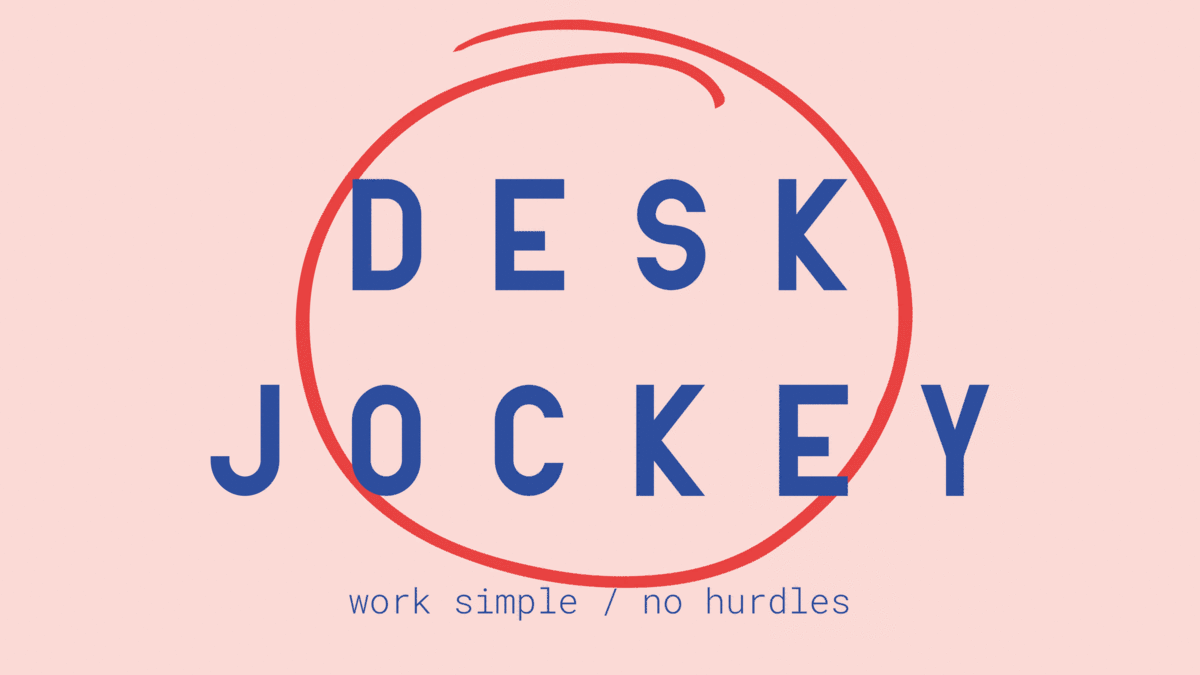 We are currently unable to offer the desk jockey experience in our pub.
We look forward to offering this experience again soon.
---
Hot Desk in Leicester
Kick back against your usual workplace and work simple instead.

You shouldn't have to jump through hoops to find an environment that keeps you productive - make Desk Jockey the favourite for work so once you've finished the race you won't be far away from play.

If you are in search of a more inspiring and relaxed work space in Leicester then look no further, we have everything you need for co working or independent thinking join us and be part of our work simple community.
Make the most of our unlimited coffee and Wi-Fi whilst escaping the office or the uni library. Our deals will help keep your creative thoughts flowing.

Stop by and enjoy bottomless coffee, your own workspace, Wi-Fi and a drink* all for just £8.
We guarantee your own dedicated work space to relax and enjoy for 2.5 hours. Want to stay longer? No problem, just let our team know.

The workspace is yours to enjoy complete with bottomless coffee, Wi-Fi and a spot of lunch* all for just £8.

We guarantee your spot for 2.5 hours ( that's plenty of time to work up an appetite)

Feeling productive? Settle down with us and we will keep you fully fuelled whilst your to do list becomes a thing of the past.
For just £12 make the most of our workspace along with bottomless coffee, speedy Wi-Fi, lunch* and a drink*.
*Choose a dish from our breakfasts, bagels, wraps or grilled cheese sandwiches which will keep you fuelled throughout the day.
Drink Options include:
Meantime, Thatcher's, Magners , Brewdog Nanny State 0.5%, Brewdog Punk AF 0.5%, Brooklyn Special effects 0.4%, Heineken 0.0%, Old Mout Berries & Cherries Cider 0.0%, Rekorderlig Strawberry & Lime 0.2%, Gordon's or Tanqueray with Fever Tree Tonic, Diet Coke, Coke Zero Sugar or Lemonade (22oz glass), 175ml glass of Torres Natureo Muscat 0.5%, Verdejo, Corrida, Tempranillo, Corrida, Tempranillo Rosé.